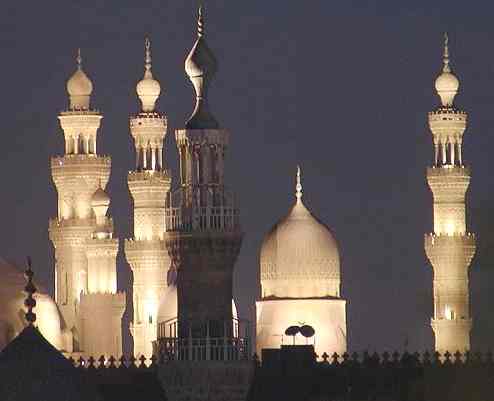 It's the first day of Ramadan today, so, the seasons' greetings to the Islamic world :-)
Ramadan here in Egypt is unique though, Egyptians are famed around the muslim world for really making the holy month so special, a very enjoyable experience if you can manage to visit Egypt during the month and join in the 24 hours a day celebrations; that's a wapping 720 hour non stop party! Where in the world can you beat that?!
One of my sons arrived last week for a 10 day break, first time for him to see the festivities of Ramadan in Egypt. He found the preparations amazing; people collect money amongst themselves to have all the streets lit with zigzagging lines of colourful lights going across the street from one building to the one opposite and so on. All trees are decorated with a typical Ramadan "Fanous" or large lit Golden lantern made specially for the happy occasion Then there is all those long tables laden with a huge variety of good hot and cold food with a free invitation to sit and eat if you happen to be out when the fasting ends, everyone is welcome, muslim or not!
What my son fund most interesting was the local "messaharati" a man who walks the locality wearing traditional long Jelabia from 2 am for at least two hours drumming on his little "tabla" or drum to wake people up for their "Sehour" or early breakfast before the start of the fast in the early morning. "Mummy, this man would be arrested in London for causing nuisance at this time of the night, purposely trying to wake everyone up!" ..... Ah well, you too would say so if this was your first visit to Cairo during Ramadan :-)